Uganda is an ideal destination to explore by car offering sweeping scenic roads, a host of bucket-list, iconic landmarks and a wealth of lesser-known destinations to explore. A self-drive tour throughout Uganda is the ultimate road trip. Travel off the beaten path, stop for photo breaks whenever you want and craft the perfect itinerary tailored to you. A self-drive option enables you to cover large areas quickly or base yourself in one location for several days and enjoy side-trips to the local area.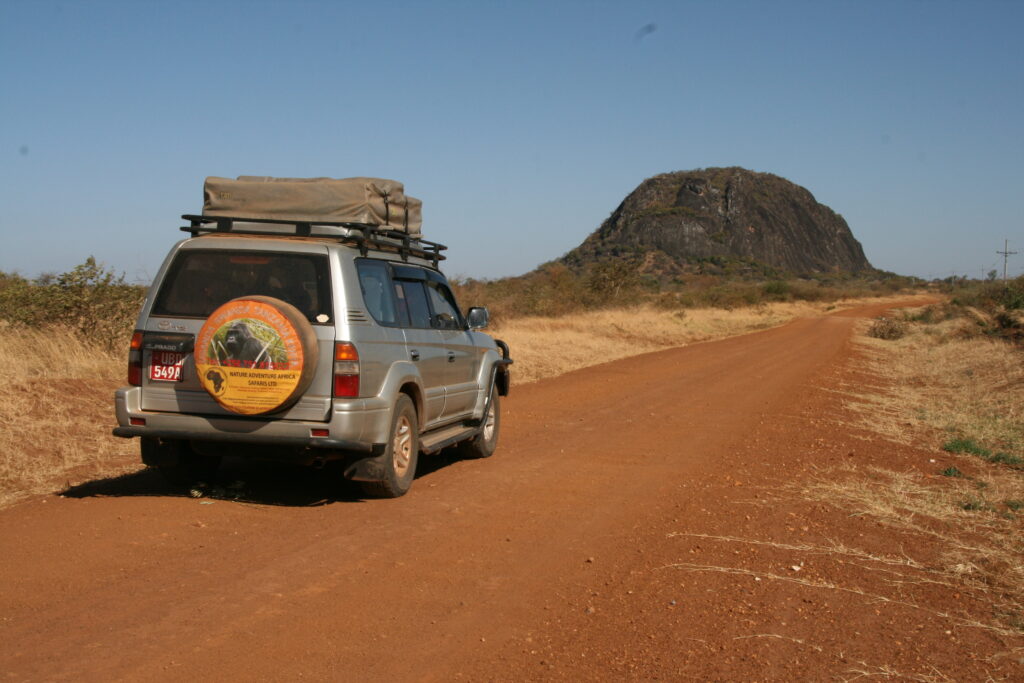 As 4×4 Car Hire Uganda tours can be completely tailored to you, you can choose where and when you start and end your trip; travel through the dry months or visit out of season, tour for a few days in each country or stay several weeks as your time budget permits. All the while you'll enjoy the friendly and knowledgeable advice and support of your local expert before, during and after travel.
Let me share my top tips for planning a self-drive holiday in Uganda. Follow these steps and you'll be an experienced park-goer before you know it.
Read as much as you can about the parks before you look for accommodation. Get a rough idea of your preferred camps by studying the map, Savannah parks are excellent for predators and game in general but you need more time to get there since there reached along the western part of Uganda. The northern park is more remote with less tourist traffic and ideal for those who want to experience the true wilderness feeling.
Decide which parks you would prefer best for self -drive
It's no secret that our country is a truly beautiful and diverse place. Each and every park in Uganda has its own atmosphere. It may be possible to choose a park to suit your expectations and personality.  It's no secret that a trip to Uganda requires an extensive amount of planning to ensure you get the most out of your experience.
Part of this includes choosing the best park to visit on any given day, in order to avoid the inevitable crowds as much as possible. With 10 parks to choose from, there's something for everyone. Whether it's deciding what to prioritize for a quick two-day trip or which park to visit twice in a week-long vacation. This isn't as easy as it sounds, and there are many factors to take into consideration to reduce your chances of selecting the most crowded parks.
Choose between camping or comfort
Decide whether you want to camp or stay in lodges. Camping in Uganda is an experience that you will probably never forget. But you need to be prepared. Which accommodation/campsites to pick all comes down to the style you like to travel in and your budget. Before booking your campsites you must be aware (besides your budget) of the size of the National Parks and distances between the camps, how many days you have inside the park and at what time you will arrive. So let's look a bit closer at each of these.
Accommodation in the more popular camps and lodges fills up quickly and bookings should be done well in advance, preferably a year ahead of time. This is especially true during peak seasons. Make sure that the camps you choose are within a comfortable drive from each other – check the recommended minimum traveling time before booking.
If you are planning to camp, look into renting a 4×4 vehicle that is set up for camping. The most comfortable ride is undoubtedly a 4×4 with rooftop tent which can manage the gravel roads. The car you choose for a safari is key to enjoying your trip. Your safari car is the happiness of the entire trip because you will literally spend the whole trip in it. If you are not coming in your own vehicle, you can rent one from the rental companies especially 4×4 Car Hire Uganda.
Most tours and travel companies have invested a lot in their safari vehicles to ensure they provide the best services to you. However, sometimes you may be unlucky and end up in a terrible vehicle. To avoid having a bad experience when on safari and maximize on the experience, I have highlighted six things to consider when choosing a safari car.
The type of vehicle choose the right vehicle for the safari
Select an open seating or closed cabin vehicle
The car should have a canopy, cover the safari car should have a canopy cover.
Safari car power charging system
Refrigerator system, the safari car should have a refrigerator system.
Proper storage options
Parting shot
Select your entrance gate
Your choice of an entrance gate depends on the first camp you are planning to visit. The average driving speed once inside the park can be calculated as about 40km/h (allowing for sightings). Avoid arriving too late at the entrance gate if you still have a long way to drive to your camp.
When going on game drives in Uganda, leave early in the morning when gates open or soon thereafter. Most animals are active at first light, and the best sightings in national parks are normally achieved within the first hour of the day, as well as the last hour. These are the times that animals are most active. In the middle of the day most animals rest, so follow their example. Take a rest in the middle of the day so that you can do your game drive during the best times of the day.
Drive slowly. But not too slowly. The best speed is to drive between 40km/h. Keep your eyes on the bush next to the road and look through the bushes instead of just at them. Buy a good map or book to find your way around the park. Also get a guide to the mammals to enhance your game drive experience.
Respect animals, they have the right of way
Especially those that are bigger than your car. Elephants can be dangerous so keep your distance. Most animals are unpredictable and although one can learn how to approach them successfully over time, it is very difficult for a first-time visitor to Uganda parks to judge an animal's mood. But if you respect the animals, they will respect you. Never feed any animals. Never get out of your car even leaning out of your window can be a dangerous thing to do. Rather sit back, relax and enjoy the sightings.