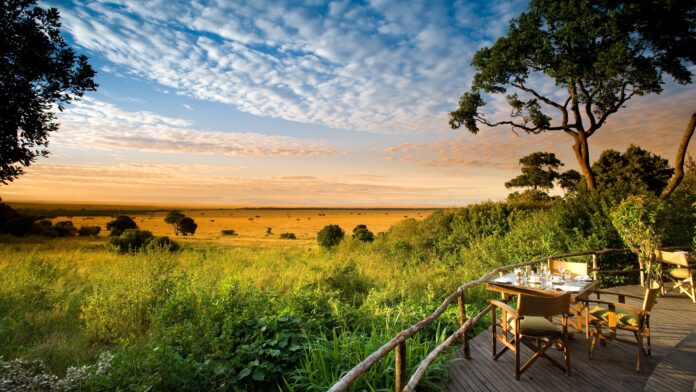 A Kenyan safari not only boasts spectacular natural beauty in one of the most unspoiled places on earth, but it also brings you up close and personal with Africa's most sought-after wildlife.
The most revered of Africa's safari destinations, Kenya is located in East Africa and boasts the Masai Mara National Park, renowned for its abundant wildlife and annual Great Migration. It is a country brimming with romance, thrill and adventure nothing says "classic safari" quite like a Kenyan safari.
The ultimate safari trip to many is checking off the Big Five and other popular wildlife at a go. This is possible, but not an ideal way to go about it. A proper safari is all about the experience go out in the wild and watch wildlife in their natural habitat.
Aberdare National Park
A Kenya safari here gives off a real countryside vibe. Located near Mt. Kenya, it is relatively cold and usually plagued by an early morning mist that quickly dissipates as the sun rises. It has two contrasting habitats; The Kinangop Plateau comprised of a moorland and the Salient comprised of dense lush rain forest and a series of hills dotted with waterfalls.
Due to its high altitude, it provides some of the best panoramic views, hiking and wildlife experiences. But you have to be on high alert as the thick vegetation forms a good hideout for the animals. Elephants, leopards, hyenas, buffaloes, black rhino and even the rare black leopard are some of the wildlife you will encounter.
Samburu National Reserve, on the other hand, is dry most of the year. It encompasses three adjacent parks: Samburu, Buffalo Springs and Shaba; which are all served by the Ewaso Nyiro River. The hilly landscape is accentuated by humongous termite mounds. The vegetation varies from shrubs and dry grassland to doum palm trees. That is not all – it lies on the Equator.
As such, it is not only overrun with wildlife but animals native to both sides of the line can be found in the same place. They include Grevy's zebras, gerenuks, reticulated giraffes, blue-legged Somali ostriches and beisa oryxes.
Maasai Mara National Reserve
This is the most visited park in the whole country. Why? As the grass in Tanzania's Serengeti National Park dries up, millions of herbivores, mostly wildebeest, begin their annual journey back to the Maasai Mara where by this time the grass is long and green following the long April rains.
The excitement is around the migration alone, but the hurdles they face along the way. Lions, cheetahs, leopards, hyenas, wild dogs, and jackals prey on them over land and as they cross the Mara River, crocodiles lie in wait. There is plenty of action at every turn.
Amboseli National Park is elephant territory. The thundering movement of these majestic animals is a one-of-a-kind experience. To make it even better, tourists are treated to a jaw-dropping view of Tanzania's magnificent Mt. Kilimanjaro.
As the Kenya Wildlife Service explains, 'nature lovers can explore five different habitats here ranging from the dried-up bed of Lake Amboseli, wetlands with sulphur springs, Savannah and woodland'.