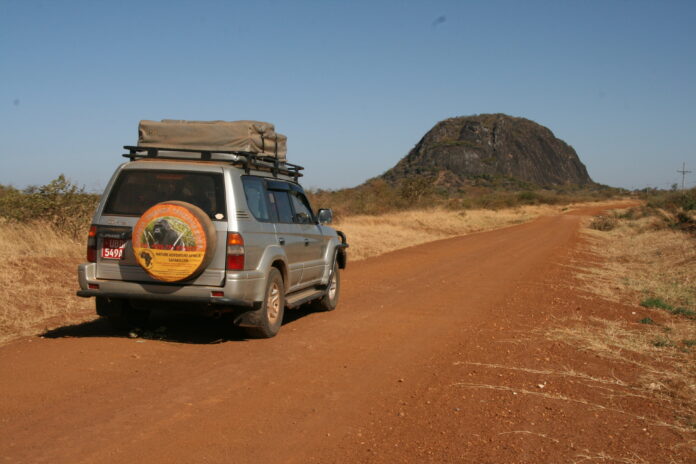 East Africa destinations are a wild kingdom of outstanding cultures, the people, landscapes and beautiful wildlife blended in the world's eye-catching of side of the African continent. Our 4×4 safari tours explore the wonders of Kenya, Tanzania, Uganda and Rwanda, presenting stirring scenes of wildlife, captivating human culture and beyond believe landscapes beyond human nature.
Below are the top self-drive safari destinations in East Africa.
Maasai Mara National Reserve Kenya
Kenya is a world class wildlife destination, proposed both for experienced safari-goers and for those booking a first-time safari. The peerless Masai Mara National Reserve offers excellent big cat encounters and is the setting for the yearly wildebeest migration.
Maasai Mara National Reserve is East Africa's most popular and one of the best self-drive safari destinations, with easy access from Nairobi and a plethora of cheap accommodation options. All this combines to make it sometimes seem as though the tourists here outnumber the animals. Therefore, 4×4 car rental with rooftop tent in Uganda gives you the chance of seeing lioness, spread – eagled royally in the middle of the road with a queue of safari vehicles lined up waiting for her to move on.
Attracted by the abundant wildebeest, antelope, buffaloes and zebra are the predators. There are more lions here than anywhere else in the country, and leopard, cheetah, jackal and hyena also wander the grasslands and a 4×4 vehicle allows you to explore the park at your own pace.
Far reaching views across open plains ensure that wildlife is almost never out of sight and it's not unusual to see a dozen different species at the same time all good news for big five addict! The Mara's game is, quite naturally, highly habituated to humans, which means it's not unusual to see a hyena kill or something similarly thrilling before you've been there too long.
Other great things about the Mara include the spectacular wildebeest migration, which usually crosses into the reserve from Tanzania from August to October, the opportunity to see wildlife from a hot air balloon, and the scenery in the westerly 'Mara Triangle', which lies below the Oloololo Escarpment part of the Rift Valley Wall. It is worth noting that parts of the Mara can become very crowded, especially during the migration season, so I always advise to stick to the less crowded western art of the reserve, or better still one of the restricted access private Maasai conservancies that border it.
Bwindi Impenetrable National Park Uganda
Gorilla safaris tours in Uganda's Bwindi Impenetrable and Mgahinga National Parks ranks number one among other tourist activities in Uganda and self-drive gorilla safaris are very possible with the 4×4 Rooftop tent car hire. Uganda is one the best destinations in Africa that is rich in habituated Apes and its biggest attraction is mountain gorilla tracking. Seeing these gentle giants is one of the best wildlife experiences ever.
Looking into the eyes of a mountain gorilla isn't only delighting, it's also deeply moving. After an early breakfast you will head out and drive to the park headquarters for briefing and after you head out with your ranger into the forests of Bwindi Impenetrable National Park.
Following the gorillas' tracks on slippery forest paths can be challenging, but the reward is an hour in the company of these gentle giants. Uganda's biggest attraction is mountain gorilla tracking. Seeing these gentle giants has been one of my best wildlife experiences ever.
On a 5-day trip you can either end your tour with a few days at Lake Bunyonyi or Queen Elizabeth National Park. The former is best if you want to wind down from your gorilla trek in a pretty spot that's ideal for walking or swimming and canoeing. The latter if you want to squeeze in a short classic Savannah safari with a chance to see elephants, buffalo and even tree-climbing lions.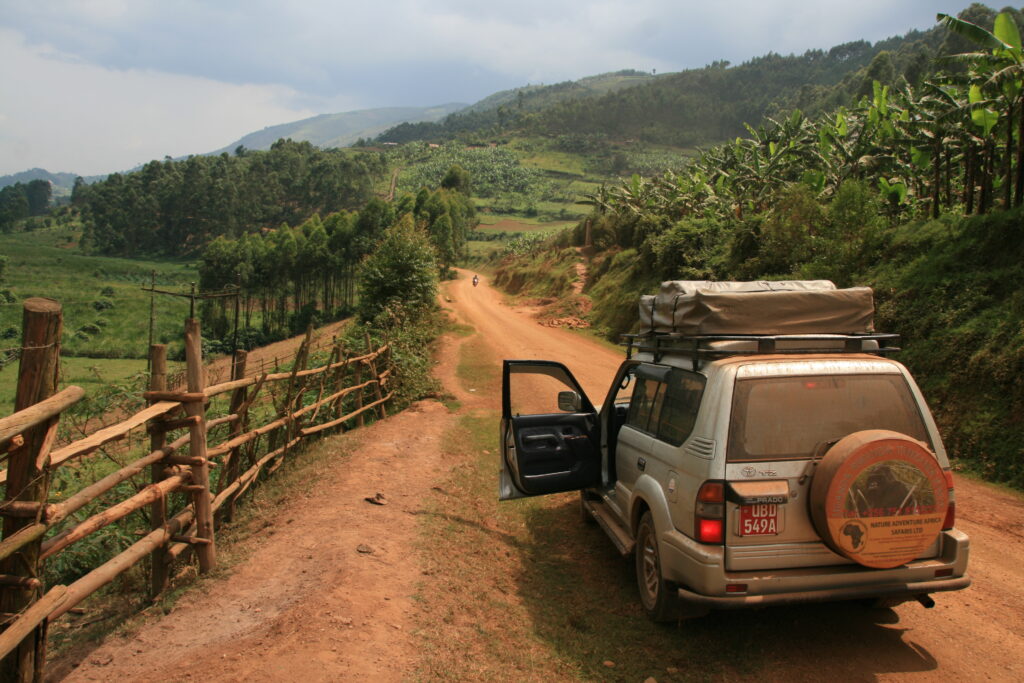 Fully recovered from the turmoil of the Amin years, Uganda's main savanna reserves Queen Elizabeth, Murchison Falls and Kidepo Valley national parks, now support healthy populations of elephant, lion, buffalo, hippo and various antelope. Ishasha, in the far south of Queen Elizabeth and Murchison Falls national parks, is the most reliable place in Africa for tree-climbing lions – a magical sight that frequently reduces the most experienced safari-goers to slack-jawed awe. Other attractions include chimpanzee tracking in Kibale National Park and looking for rhinos on foot in the recently created Ziwa Rhino Sanctuary.
Volcanoes National Park Rwanda
Are you ready to walk in the footsteps of world's renowned primatologist Dian Fossey on a Rwanda gorilla safaris tours while on self-drive in Rwanda. Volcanoes National Park is generally regarded to be the easiest place to track mountain gorillas and a good choice for anyone who is unsure about their fitness. This is because the park's habituated gorilla groups are predictably territorial and can usually be found quite close to the forest edge, which is reached along any of several relatively flat footpaths.
Trekking conditions at Volcanoes National Park's main competitor, Uganda's Bwindi Impenetrable National Park, are less inherently predictable and often involve long walks through steep and densely forested slopes. Gorilla viewing at Volcanoes National Park is extremely well managed and well organized. With over 12 gorilla families now habituated, up to 100 tourists can gather at the park headquarters each morning.
However, once you have been assigned your guide and head off to your nominated gorilla family, it does feel more of an authentic, personal experience. The guides work hard to try to allocate your group according to your level of fitness.
Trekkers can spend a maximum of one hour in the company of the gorillas on any given gorilla-watching outing. This does not include time spent hiking to find the gorillas or the descent back to the trailhead. Generally, if the gorillas are located in difficult terrain or the middle of a downpour, the guides will suggest you wait a while before joining the gorillas and starting the clock."
Other activities are the relatively undemanding hike to Dian Fossey's old research center and grave, and more demanding day or overnight hikes to various volcanic summits most notably Bisoke with its gorgeous crater lake.
The park still hosts small numbers of elephant and buffalo, as testified to by fresh droppings on the forest trails, but these are seldom seen. Likewise, while it has enormous potential as a birding destination, this is largely unreleased in practical terms, and birders wanting to see a good selection of forest species associated with Rwanda would be better off heading to Nyungwe Forest National Park or Akagera National Parks.